This post contains affiliate links, meaning I get a commission if you decide to make a purchase through my links, at no cost to you. Please read my disclosure page for more details.
Category: Provence
In this episode of the podcast, my guest Jeanne Oliver shares her favorite walking tours in Nice. Jeanne is not from Nice originally, she's been living there for a long time, she has written a book about Nice (Nice Uncovered: Walks Through the Secret Heart of a Historic City), a VoiceMap tour (you know how I love VoiceMap tours!): The Best of Nice's Old Town. She also has a website about Nice: French Riviera Traveler. Plus, as a keen historian she puts Nice on the map for us and you'll love her restaurants recommendations! This one is a must-listen!
Favorite Walking Tours of Nice
Cours Saleya
La Colline du Chateau (Castle Hill)
Cimiez and the Belle Époque Palaces
Le Quartier des Musiciens with its Art Deco architecture
West Nice
And the world-famous Promenade des Anglais.
Restaurant Recommendations
Le Safari on Cours Saleya: good traditional Nice fare done extremely well like Bagna-Caouda (vegetables dipped in Anchovy sauce)
Acchiardo on 38 rue Droite. A family restaurant located in an old mansion. Casual, homey, friendly but also inexpensive and very good food.
Racines on 3 Rue Clément Roassal. A newer restaurant in Nice not far from the train station. The owner has a starred restaurant in La Turbie as well, and Racines is not presented as a vegetarian restaurant, but it kind of is. They serve the best vegetables.
Table of Contents for this Episode
[00:00:37] Introducing Jeanne Oliver
[00:01:29] May 1st and other travel tips after the interview
[00:02:00] Support this podcast by making purchases on Annie's Boutique
[00:02:19] Feedback about the itinerary planning service
[00:03:57] Jeanne's VoiceMap tour of Nice
[00:05:43] Seven walking tours in Nice
[00:07:21] Nice started attracting visitors in the late 1700s
[00:08:16] Nice offers a wonderful lifestyle
[00:09:40] Nice as a city of Art and Architecture
[00:11:06] Nice has a rocky beach and that's good and bad
[00:11:46] A brief history of Nice
[00:12:43] Roman site at Cimiez
[00:14:30] Nice as part of the House of Savoy
[00:15:21] Nice is very close to the Italian border and a major seaport
[00:17:34] The Siege of Nice and Catherine of Ségurane
[00:19:27] Favorite churches in Nice
[00:22:29] Louis XIV tries to take Nice
[00:23:33] Nice gets attached to France in 1860
[00:26:33] Art Deco in Nice in the 20s and 30s
[00:27:48] WW2 in Nice
[00:29:36] What to do in Nice in 4 or 4 days
[00:32:35] How long do you need to spend in Nice?
[00:34:15] Notable restaurants in Nice
[00:36:35] Nice and the Meditarranean diet
[00:39:04] You don't need a car on the Riviera or in Nice
[00:43:27] Give slow travel a chance!
[00:45:05] Thank you new Patrons!
[00:45:46] Don't drive yourself crazy planning your trip to France
[00:49:36] There are a lot of taxis in Paris
[00:53:27] Open and closed in Paris on Sun, May 1st. 2022
[00:53:44] Demonstrations
[00:54:46] Parks will be open
[00:55:14] Major shopping centers will be closed
[00:55:25] Most museums will be closed
[00:55:42] No metro or bus on May 1st in Paris
[00:55:49] The Eiffel Tower is open on May 1st
[00:56:00] On May 1st walk to the nearest park and have a picnic
[00:56:52] What about Easter Sunday?
FOLLOW US ON:
Discussed in this Episode
Nice on the Riviera
Cours Saleya
Colline du Chateau (Castle Hill)
Cimiez and the Belle Époque Palaces
Quartier des Musiciens the Art Deco architecture
West Nice
Promenade des Anglais
Subscribe to the Podcast
Apple
Google
Spotify
RSS
Support the Show
Tip Your Guide
Extras
Patreon
Audio Tours
Merchandise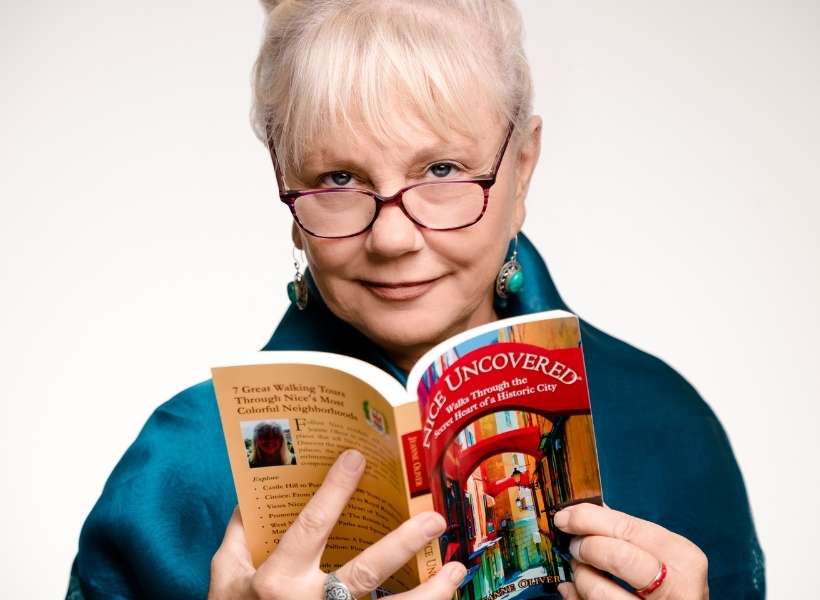 Read more about this episode
Transcript
Category: Provence