Category: French History
This episode features our frequent and very popular guest Elyse Rivin. If you enjoy her episodes, please consider supporting her on Patreon.
Eleanor of Aquitaine or Aliénor d'Aquitaine as we call her in French is a woman who wanted to rule. She lived through pretty much all the of 1100s and to be both a woman and a ruler, she had to go against the grain at every turn. By birth she was a Duchess, which is as high as any woman could get. But she wanted to more. How did she become a Queen of both France and England? What surprising decisions did she have to make? Find out by listening to this episode of the podcast.
Eleanor spent a lot of her life in Poitiers, the city most associated with her name. She is buried at the Abbaye de Fontevraud where she lays next to Richard the Lion Harted, her favorite son.
Because of her marriage to Henri II who became King of England, she brought a lot of the western half of France into the possession of the English King, which is one of the things that led to the Hundred Year War. She inherited Aquitaine because her brother died and in the custom of the south of France she was next in line.
Eleanor of Aquitaine marries Louis VII
Eleanor's life had a rocky start. Before he died, her father married her off to Louis VII of France because they were close in age and she needed to be spoken for before his death. But Eleanor and Louis were a bad match. She was too flamboyant for him and they did not get along. It took her 8 years to get pregnant with her first daughter.
Soon after the birth of this first child, the couple went on a crusade together and during that crusade she wrote to the Pope to ask for an annulment. The Pope did not grant the annulment and asked them to work things out. She got pregnant again and had a second daughter and then Louis VII also wanted an annulment because she was not giving him a son. The annulment was granted after 15 years of marriage and two daughters.
Marriage to Henry II of England
Eleanor had met Henry II while she was still married to Louis VII and had fallen in love with him. After her annulment she decided to marry him despite the fact that he was 10 years younger than her. They were married 8 weeks after the annulment, proving once again that she knew what she wanted.
This is a period in her life where she gave birth to a lot of children, only 1 of 10 died at a young age which was impressive at the time. These were also the days of troubles with Thomas Becket and the terrible turmoil this caused in English history.
Imprisonment and outliving her husband
Henry II had Eleanor imprisoned at various chateaux towards the end of his life. He was trying to get her to stop plotting against him, but it didn't work very well. He got sick and died and Eleanor of Aquitaine finally got to rule parts of England and France late in life. Her son Richard was only preoccupied with the crusade and left his mother to make many decisions. But Richard died soon after coming home from a crusade and Jean sans Terre (John, King of England) became the King. He was her least favorite child and she wasn't happy that he became king, but in the end she supported him.
Despite her tumultuous life, Eleanor of Aquitaine was the mother, grandmother, or great-grandmother of all ruling families in Europe. She left an enormous life on the history of England and France.
Table of Contents for this Episode
FOLLOW US ON:
Discussed in this Episode
Abbaye de Fontevraud
A Lion in Winter movie
Thomas Becket
Subscribe to the Podcast
Apple
Google
Spotify
RSS
Support the Show
Tip Your Guides
Extras
Patreon
Audio Tours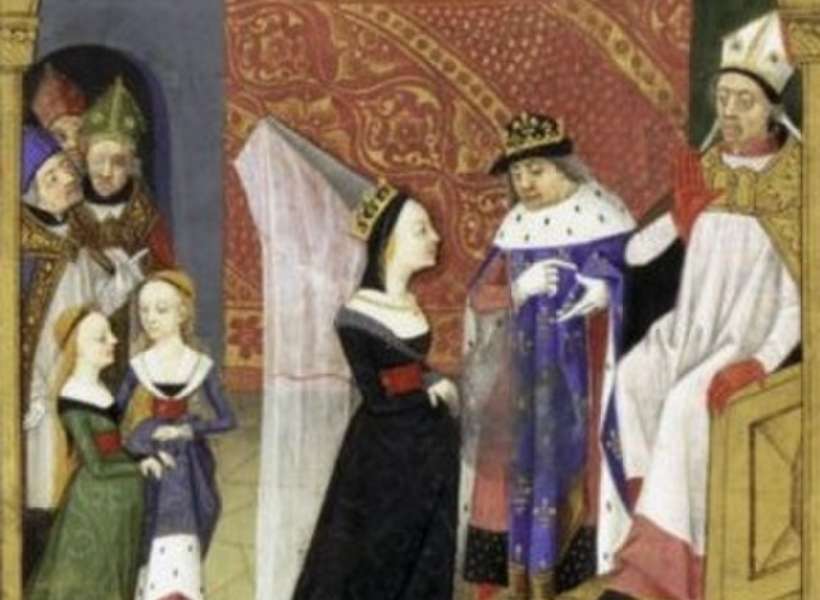 Read more about this episode
Transcript
Category: French History