Category: French Culture
This episode features our frequent and very popular guest Elyse Rivin. If you enjoy her episodes, please consider supporting her on Patreon.
In 2022 we are celebrating 400 years of Molière's birth. This playwright had such a strong impact on French literature that it is common to say "la langue de Molière" as a synonym for the French language.
But Molière's influence is felt on more than just the language. He opened our eyes to all sorts of injustices that French people are still prickly about.
Have you ever watched a Molière play? How do you think he compares with Shakespeare? Annie went to the Comédie Française recently to watch Le Malade Imaginaire, and what it treat that was!
Annie's new VoiceMap tour of the Latin Quarter is now available, at long last. In this episode you'll also learn how to get the newest version of her Île de la Cité tour if you've bought it already (51 minutes into the episode).
Click play and let's celebrate Molière together!
Table of Contents for this Episode
FOLLOW US ON:
Subscribe to the Podcast
Apple
Google
Spotify
RSS
Support the Show
Tip Your Guides
Extras
Patreon
Audio Tours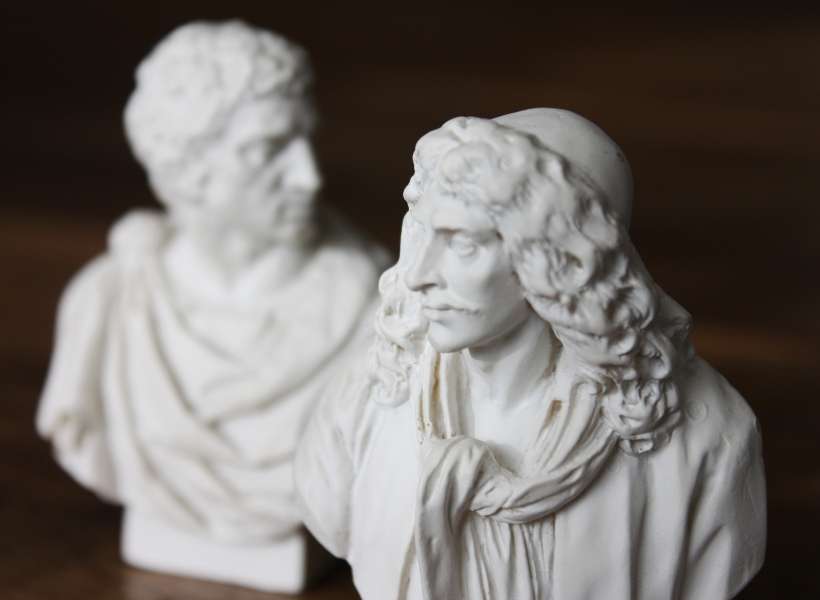 Read more about this episode
Transcript
Category: French Culture