How the Marais Neighborhood Was Almost Razed
The city of Paris considered razing the Marais in order to build this the monstrosity pictured below. It was supposed to be a brilliant idea by Le Corbusier, but it would have been one of the greatest sins perpetrated against the City of Light.
Everyone loves the Marais neighborhood today, so it is hard to believe that at one point it was on the chopping block. This episode is the story of the circumstances that made such a near miss come about.
If you love our approach to travel and want to tour France with us, visit Addicted to France to look at upcoming tours.
You may also want to listen to Episode 27 where Elyse told us about the history of the Marais Neighborhood, and Episode 37 about Marseilles and its famous Cité Radieuse.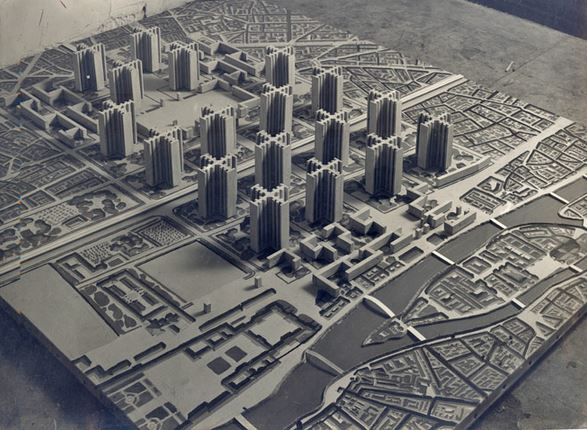 RSS
|
iTunes
|
Android |
Stitcher Radio
|
TuneIn Radio
Continue reading How the Marais Neighborhood Was Almost Razed, Episode 103 →